Quality online shoes and 100% Spanish at the best price
Do you like quality shoes, handmade and in Spain? The best price?
Then you are in the right place.
In our store we have a wide variety of shoes of different shapes, colors and brands available to any buyer with wholesale service, for any shoe store with direct sales to consumers.
Why buy shoes online?
In Calzados Digo Digo we have more than 35 years of experience and we have a warehouse located in the city of Elche, Alicante. In addition, we have a large team of professionals in the footwear sector willing to help with the selection of products that the customer wants to sell and to know, for example, which shoes will be in fashion or will have a good commercial success.
Nowadays, in the world in which we live where technology is the top priority, being able to buy this type of footwear of such high quality is a luxury. For some people it may seem a somewhat impersonal method but we make it very personal and you will feel like you are here even if you are on the other side of the screen.
On our website you can see all the available models in all colors and sizes and if you have any questions, here we are!
However, you can also visit us and buy in our physical store in Alicante.
Discover the advantages of buying footwear online!
Open 24 hours 7 days a week
How many times have you regretted that stores are closed on weekends?
It is true that with work, family, friends ... many times during the week we can not place our order, so it is a great advantage to select the models quietly from home on the couch or before sleeping at night, do not you think?
You save time and you want comfort
Not only do you save time but it is much more comfortable since you can see, unlike in our physical store, the entire catalog of shoes. All models, colors, sizes ... and if you register, you can even see the price and place your order online!
Best offers
The best deals are always found on the Internet, while in the physical store, there are usually only offers twice a year. On the web, there are always offers for various campaigns that take place throughout the year.
buy shoes online, I say Digo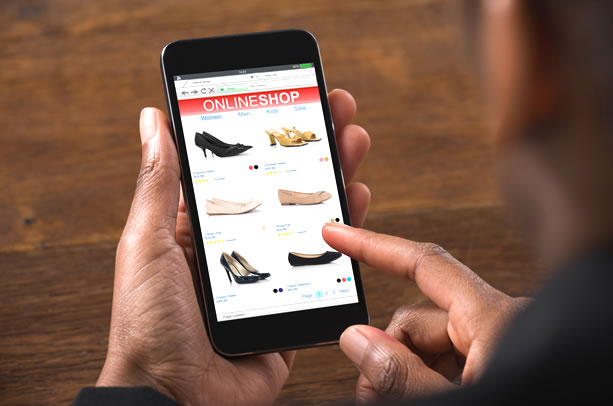 From our online website, it is worth highlighting the ease with which you can see the availability of the different colors and models of shoes, as well as the characteristics, colors and references of these. Our web version also has different models of shoes for women, men or children in exclusive brands such as Digo Digo, DJ Santa, CUmbia, Beecoo, besides being a very intuitive and easy to use page in which, just registering on our website , you can see the price and make your order of the models you want to buy. Thanks to our online ordering service, it will be much easier to buy your shoes comfortably from home.
In Calzados Digo Digo we want to offer the best for our customers, that's why you can buy shoes online at a very affordable price, do not hesitate to contact us, we will advise you without obligation.